Autumn Art Journal Collection...
The plan is to create an original painting each day in September direct from the subject a la plein-air, with thoughts of journaling autumn. This goal of this series of original art pieces is to capture the spirit and colors of fall inspirations, so that I can share them with you..
These are small, affordable original paintings, perfect for collecting as a treat for yourself, and for gifting to others.
"Fall has always been my favorite season. The time when everything bursts with its last beauty, as if nature had been saving up all year for the grand finale." ~Lauren DeStefano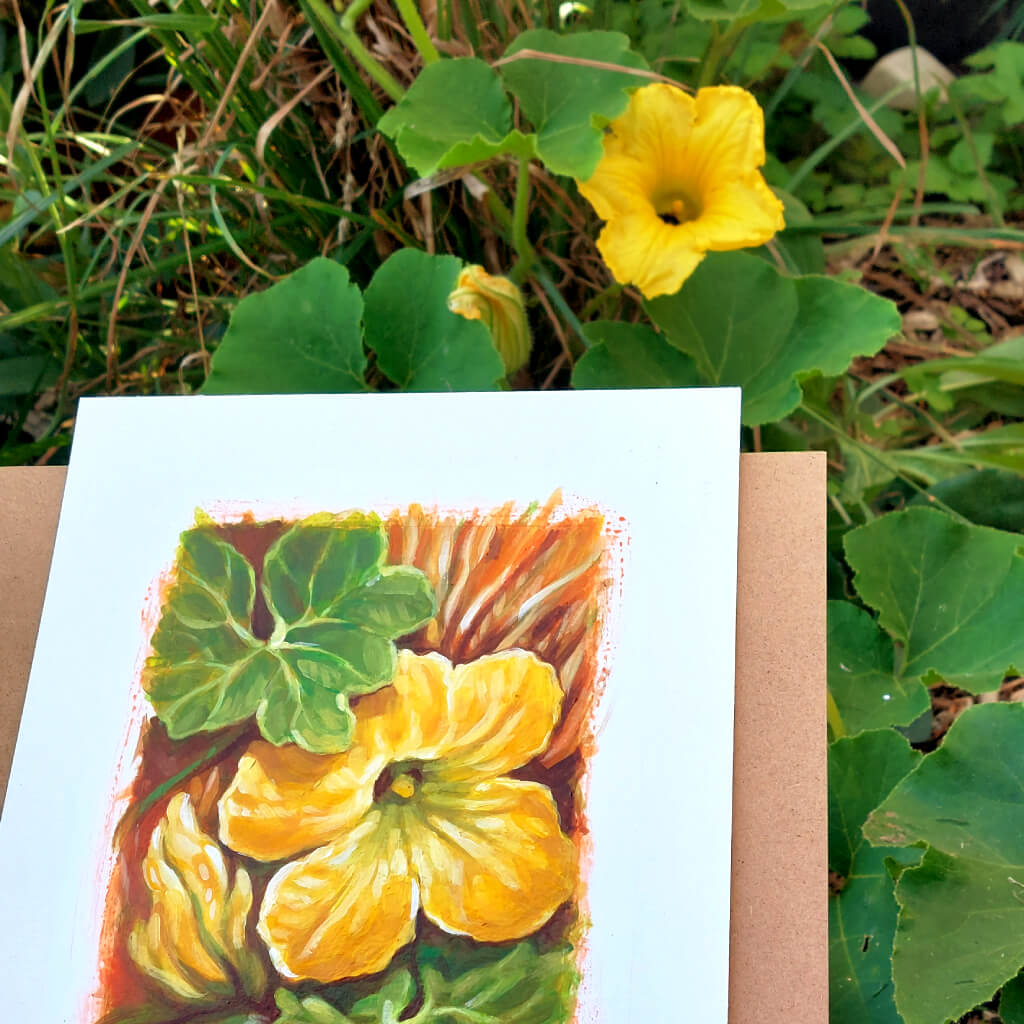 Capturing snippets of autumn in works of art...
COLLECTION DETAILS:
-Painted direct from the subject as plein-air
-Images 4.5"x6.5" on acrylic paint on 140lb, 8"x10" acid free paper
-One-of-a-kind small original paintings that are affordably priced.
-Includes white mat & backer board, wrapped in an plastic sleeve ready to gift as is, or pop into an 8"x10" frame

"Autumn is a second spring when every leaf is a flower." ~ Albert Camus
Join the Art Collectors Club!
Get early access to new art collections, freebies, discounts, studio news & more... all sent directly to your inbox for FREE... PLUS when you signup you'll get a 10%OFF COUPON CODE.