Daily Autumn Art Journal
Capturing snippets of autumn in a new plein air painting everyday in September...
Escape the everyday world...
Surround yourself with artwork filled with happiness & delight!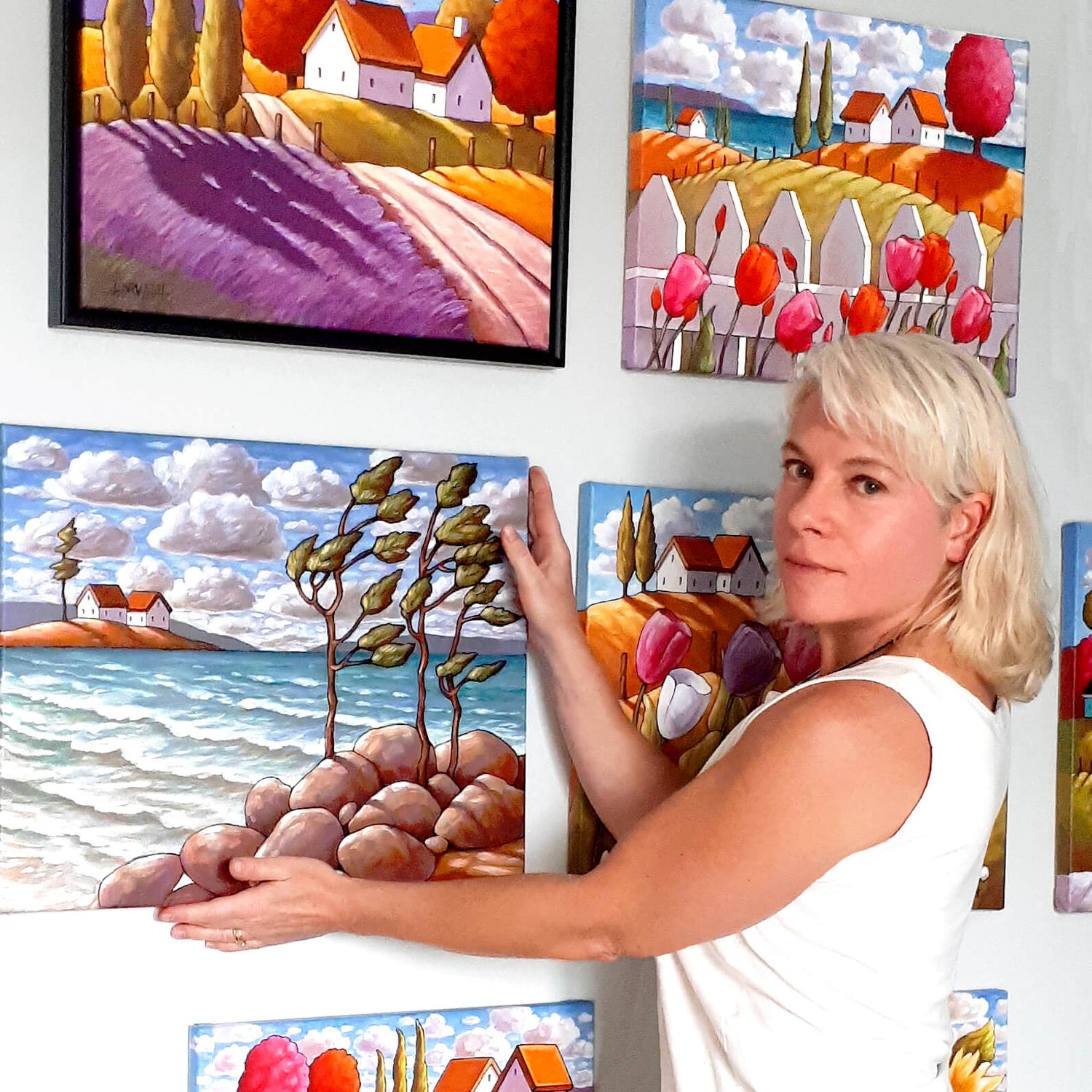 Your home is a sanctuary and expression of self...
... a special place you create to nurture your heart & soul. Home is a place that's cheerful, cozy and filled with bright colorful art!
My intention is to make artwork you'll want to bring into your home to enjoy, or give as a thoughtful gift.
If you want to know more about the person making all this art, read my story...
MY STORY
Embrace the pleasure of having art in your life...
Living with bright colorful art every day invites joy into your home, heart & spirit.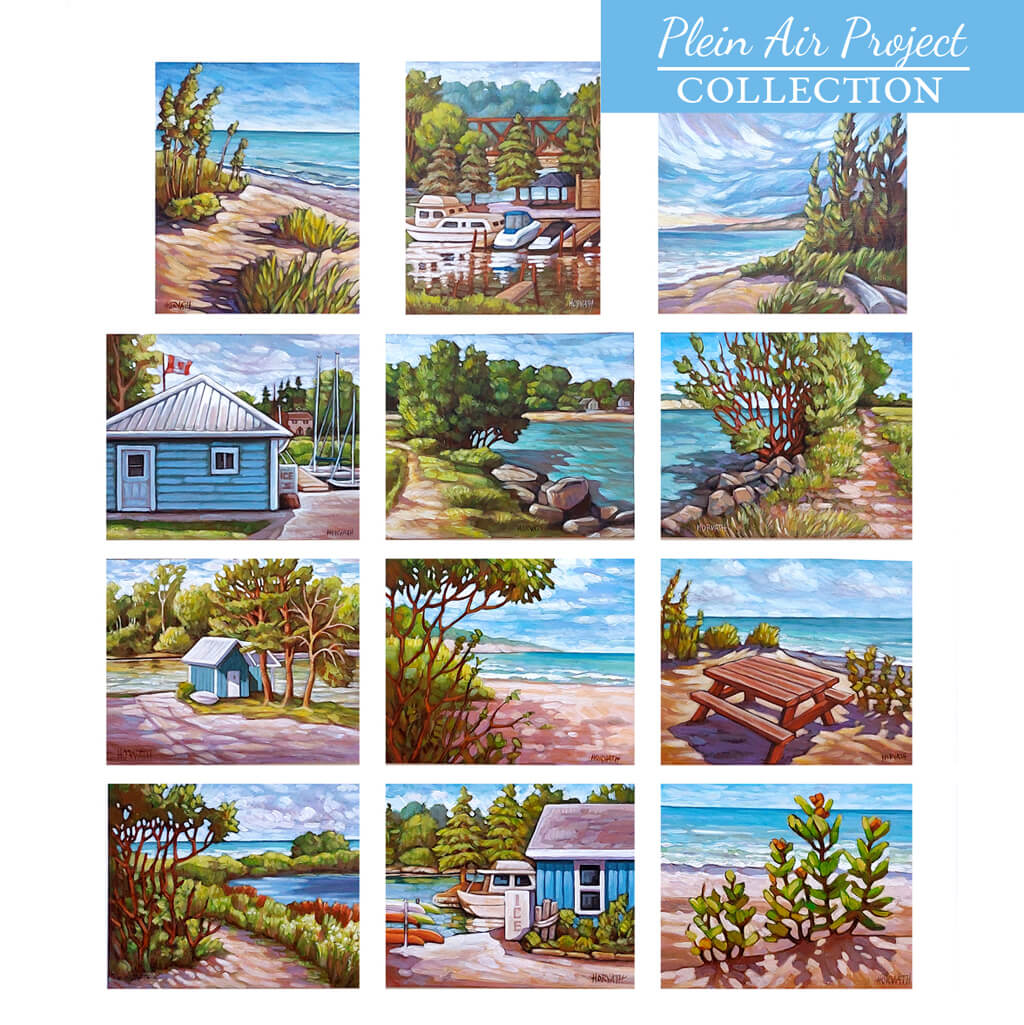 New Plein Air Collection
Enjoying the view with a paintbrush ....
Capturing these views directly on location seemed like a wonderful way to share my impressions of these wonderful Port Stanley scenes, so that you could enjoy them too!
SHOP COLLECTION
Choose your scenic view...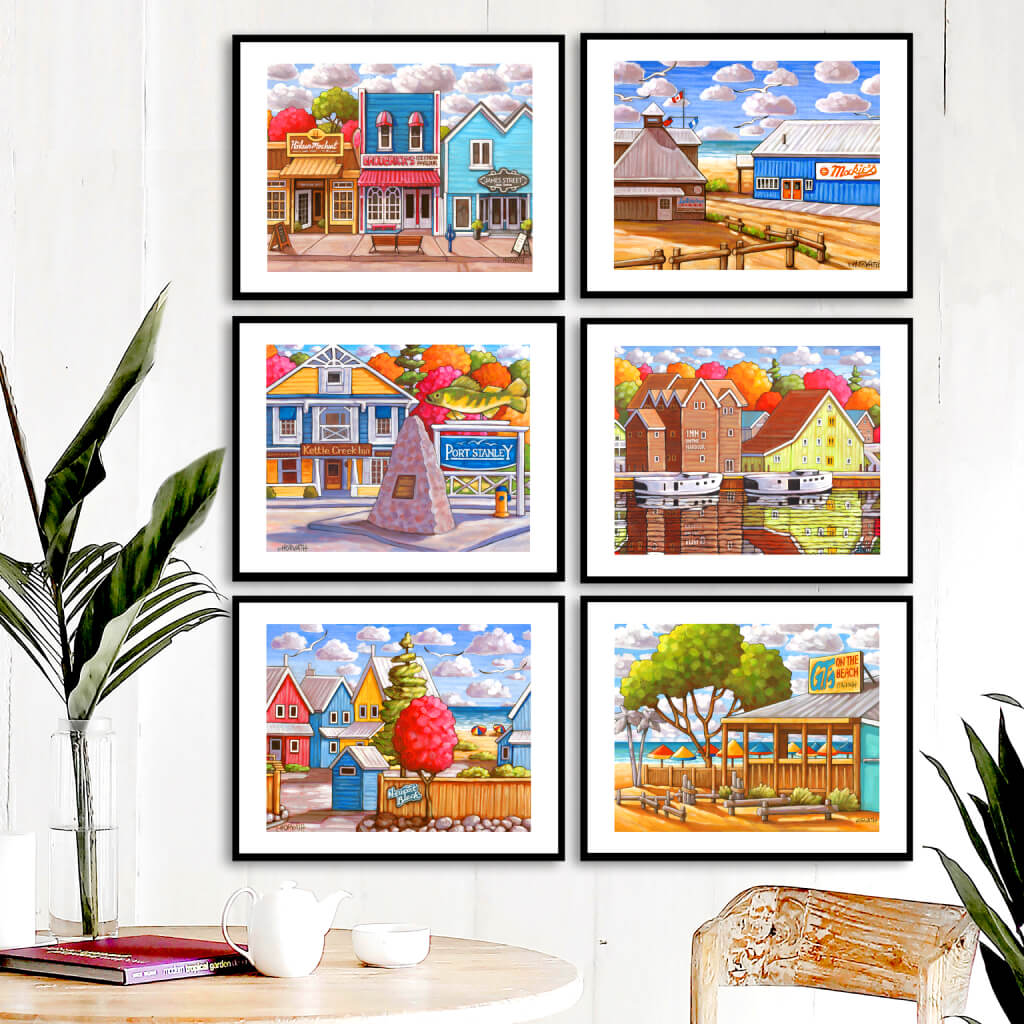 Port Stanley Collection
The 'Port Stanley Collection' of paintings, prints & cards, inspired by the charming lakeside fishing village in which I live.
FREE local pickup!!.
PORT ART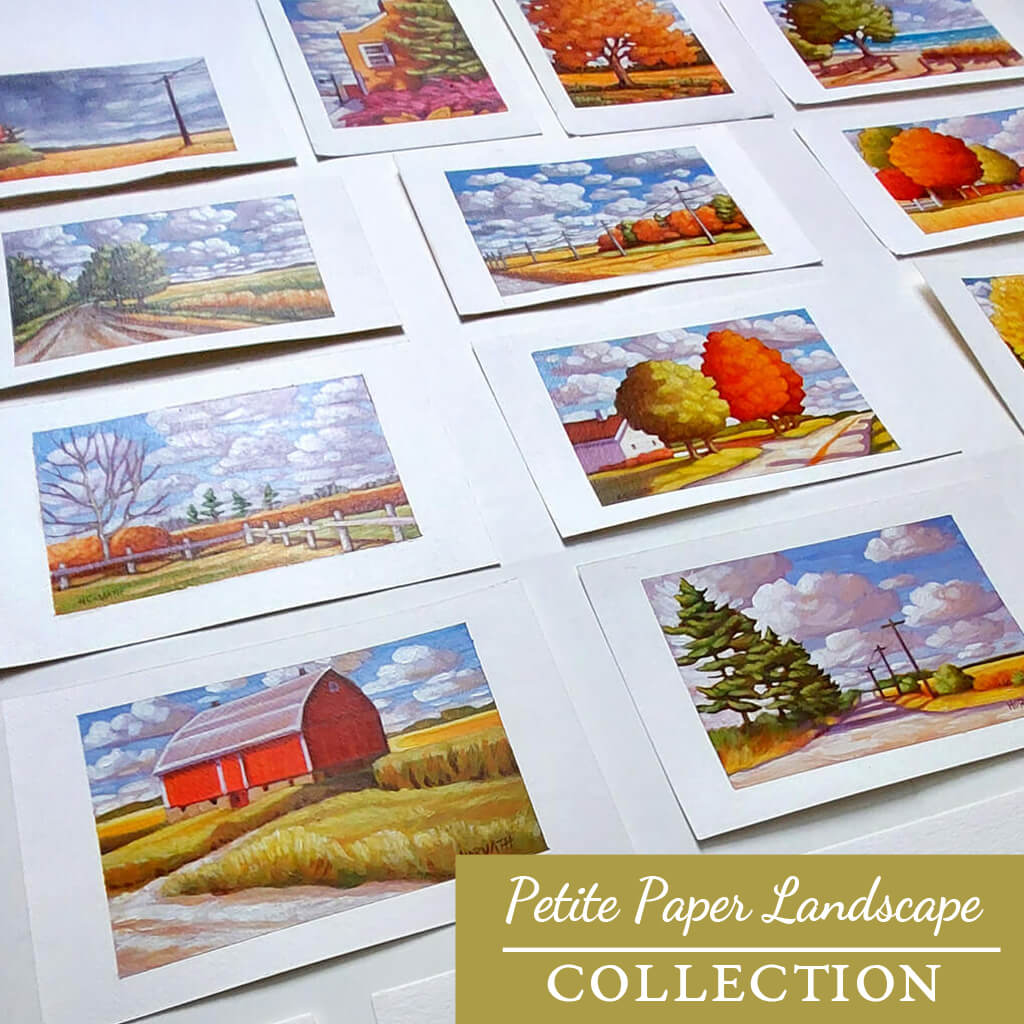 Petit Paper Landscapes Collection
18 small original painting, scenic views found while pulled over road side to capture views I drive by everyday.
All are acrylic paint on artist's paper with white mat & backer board for easy framing.
Petit Papers
Earn Exclusive Rewards!!!
Get more when you shop!!
Click the button below to find out more about 'Art Points'. Collect & redeem points for discounts on purchases in my online studio shop.
Why Have Art...

The simple truth is art can made you happier! This article shares why having art will add value to your home and life.

READ ARTICLE

Art Buying Myths...

Find out the 5 myths you might believe about the type of person who buys art (hint, it's not only rich people).

READ ARTICLE

Art on a Budget....

How much can you afford to spend on art? Get tips on buying the art you want at a price within your means.

READ ARTICLE
Latest from my studio journal blog....
View all