Art Shows- What's Happening
Highlights of where to find my art locally, in galleries, and at events.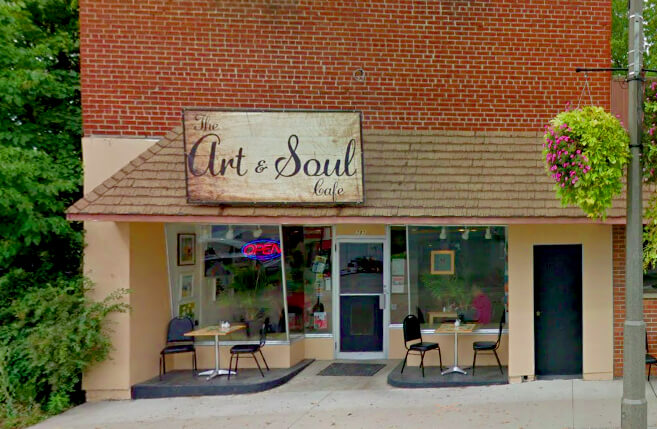 Art & Soul Cafe  - (ongoing)
This delightful eatery on the main street of Port Stanley is where locals meet up to snack and look at art year-round.
The cafe features only original artworks, by me and many talented local artists. Pop by the cafe whenever you're in town!
(The cafe is located 1 block east of the bridge, open daily till 3)
Currently at Art & Soul Cafe
Erie Rest Life Preserver -12"x12" acrylic on canvas

Little Beach Umbrella- 12"x12" acrylic on canvas

Lifeguard Station- Main Beach -12"x12" acrylic on canvas
London Regional Art Gallery
Artworks now available at the Museum London Shop

Click button below to shop online or pop by in person...

(Hours: Wednesday to Sunday11:00 am to 5:00 pmThursdays until 8:00 pm)

(Location: 421 Ridout Street NorthLondon, OntarioN6A 5H4)
Past Shows...
Railway City Show 2022

This show took place at one of the craft brewery locations in St.Thomas... after the show, a wonderful dark beer was enjoyed by the artist lol.

D.O.C show 2019

This was the first in-person show in Port Stanley. I so enjoyed this 2 day show, it was so wonderful meeting all the other local artists. Strangely my high school art teacher who I hadn't seen for over 30 years jumped off a fishing boat and then headed towards my display, like a sign from cosmos that this was where I should be lol.
Join the Art Collectors Club!
Get early access to new art collections, freebies, discounts, studio news & more... all sent directly to your inbox for FREE... PLUS when you signup you'll get a 10%OFF COUPON CODE