Custom Artwork
Do you have a vision? Do you feel like you already know what your special painting would look like but you just can't find it out there? If my painting style speaks to you, and you feel like your vision and mine would be a good fit, then a custom painting might be the answer. I'm always pleased to take on commission to create a custom work of art suited just for you!
THE CUSTOM ART PROCESS...
1. Inspiration: What imagery inspires you! I can use anything, from written descriptions, photos, my own paintings, or even your own drawings as a point of departure. 
2 . Size & Details: Before contacting me think about where you'd like to hang the artwork as well as size, colors, and elements in the painting. Also, the budget available for the project. 
3. Sketch & Deposit: Using your information, I'll provide a price quote and rough preliminary sketch. Once we work out the details and you confirm that you want to proceed, I'll require a deposit to purchase materials to start the painting. This deposit is non-refundable so please be sure that you are committed to the project.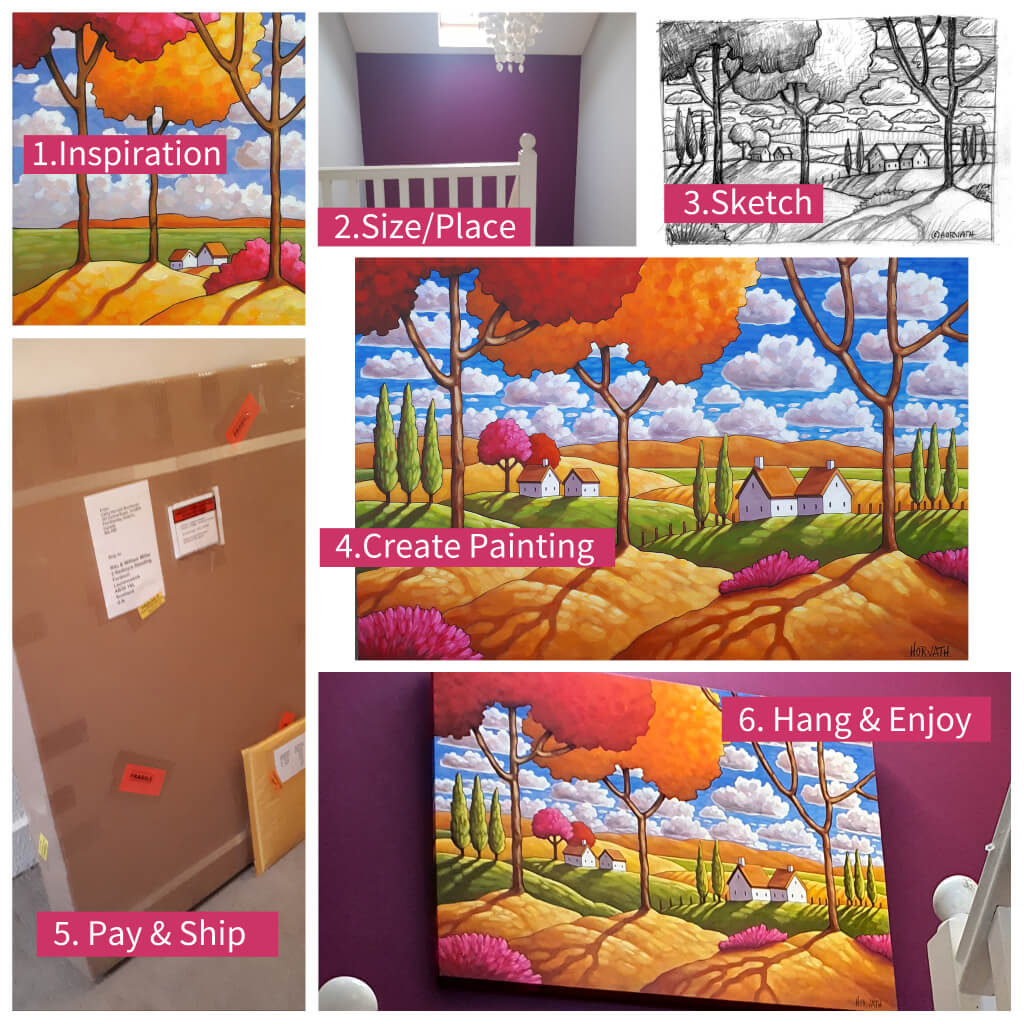 4. Create Painting: I'll create the painting and send you photos of the completed piece.
5. Final Payment & Shipping: When the piece is finished and approved, we'll complete the second final payment and I'll ship the painting and email you the shipment tracking details.
Hang & Enjoy: Finally, your unique original painting arrives and you hang it up and enjoy!!!
Let's talk about your project
I'd love to find out more about what your vision is for your custom painting! I can create a price quote based on the information you've given and also include a shipping estimate so you'll have a good idea of what the final commitment will be. 
Note: Minimum size/price $295 USD for a 8"x10" painting on canvas and goes up from there based on size, complexity and level of customization. Contact me to find out pricing for your project.
Payment plans are available....
Please feel free to use the form below to tell me more about your specific project.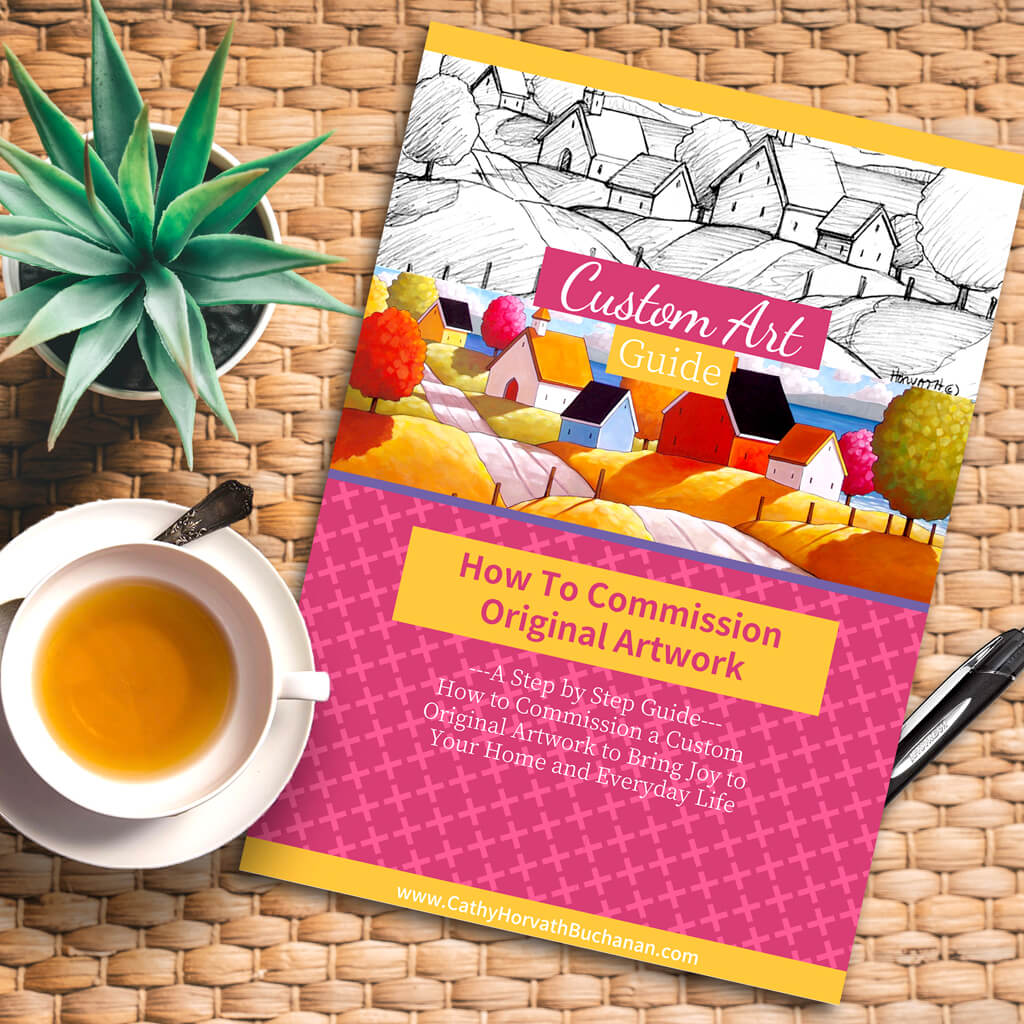 NEED MORE INFO FIRST? GET THE GUIDE!
Sign up for the FREE CUSTOM ART GUIDE to get all the details about commissioning an art piece. With this in-depth guide, you'll feel knowledgeable and confident about gettting a custom work of art even if you feel you know nothing about art.
GET THE GUIDE