Inspire Your Best Year
Inspire your year with motivational quotes along with some bright happy art. This collection features items such as an ebook and workbook bundle as well as calendars, printable and digital wallpapers that you can instantly download and use immediately.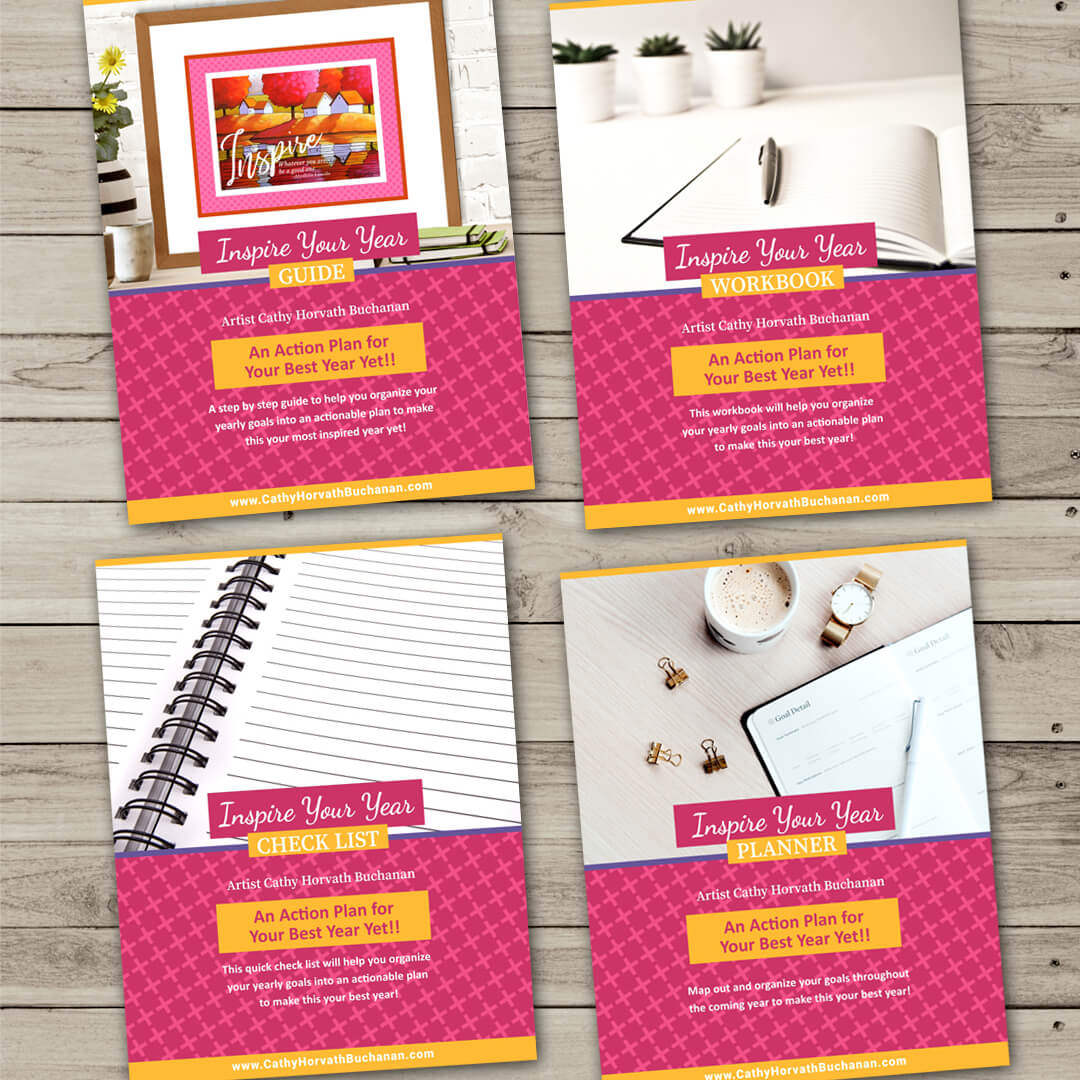 Inspire yourself!
These resources will help you to brainstorm and motivate yourself to organize your goals, put them into an action plan to make them happen, and move towards living the life you've always wanted.
FREE Goal Planner!
Create an action plan for your best year yet! This planner helps you map out and organize your goals throughout the year, so that you can make this your best year ever!
GET THE PLANNER
Join the Art Collectors Club!
Get early access to new art collections, freebies, discounts, studio news & more... all sent directly to your inbox for FREE... PLUS when you signup you'll get a 10%OFF COUPON CODE.