Get Your FREE Creativity Guide!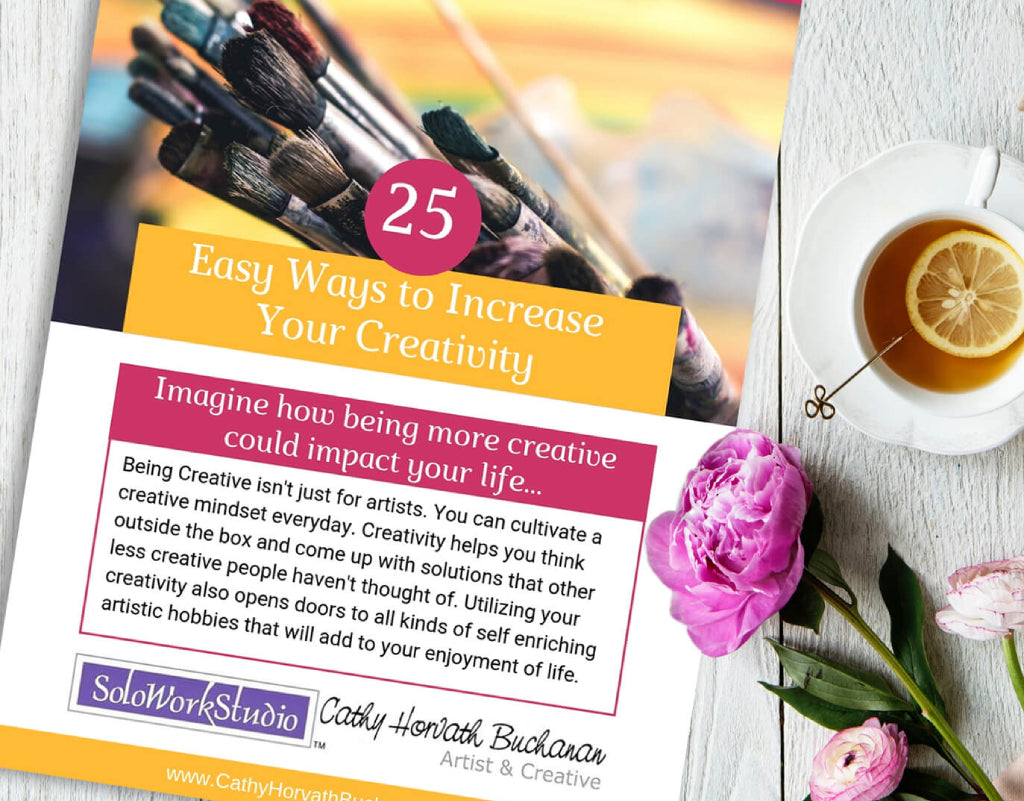 25 Ways to Increase Your Creativity
Imagine how being more creative could impact your life every day... for the better!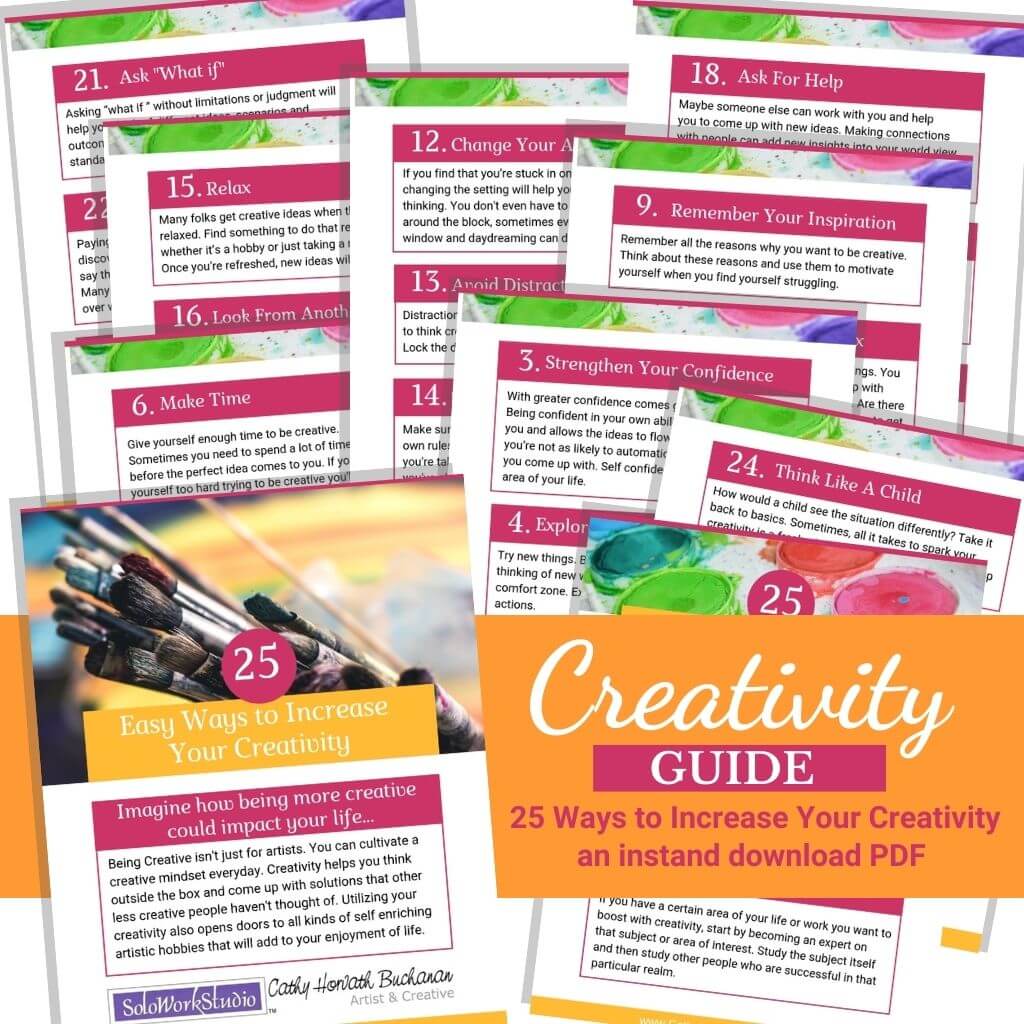 Enjoy living a more creative life with these easy tips...
Being creative isn't just for artists. You can cultivate a creative mindset every day.
Creativity helps you think outside the box and come up with solutions that other less creative people haven't thought of.
Utilizing your creativity can opens doors to all kinds of self-enriching artistic hobbies that will add enjoyment to your life.