Get Your FREE Art Framing Guide!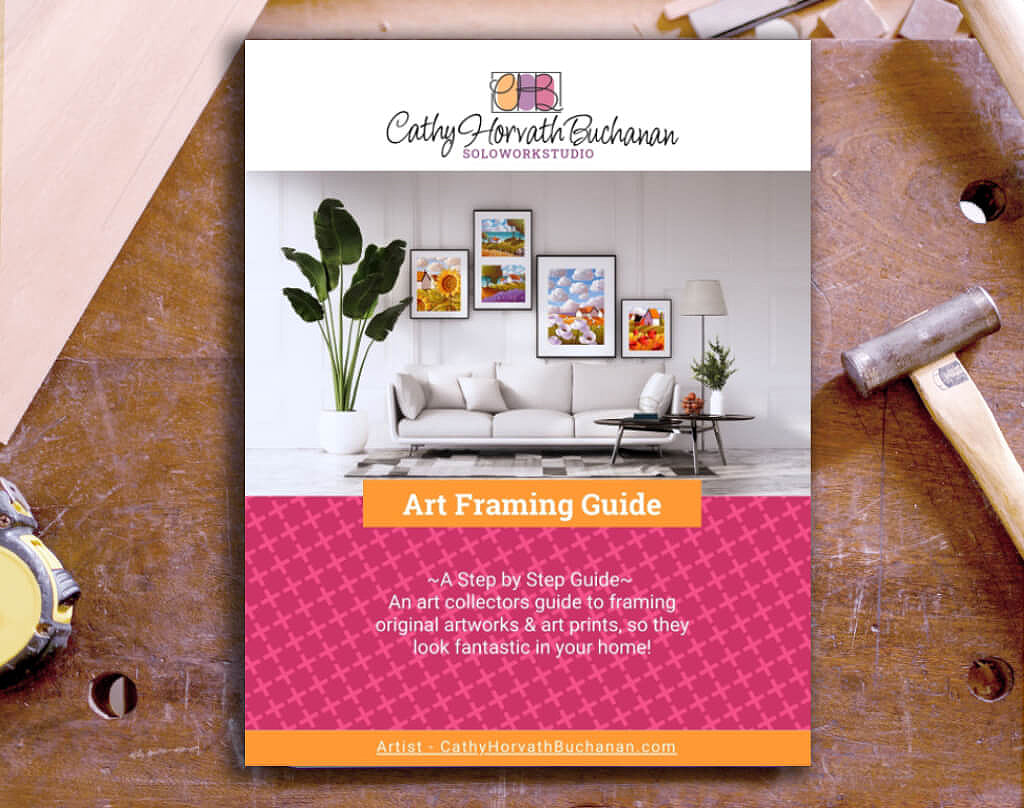 How to Frame Your Artwork
A step by step guide to help you frame your paintings and art prints so they look fantastic in your home!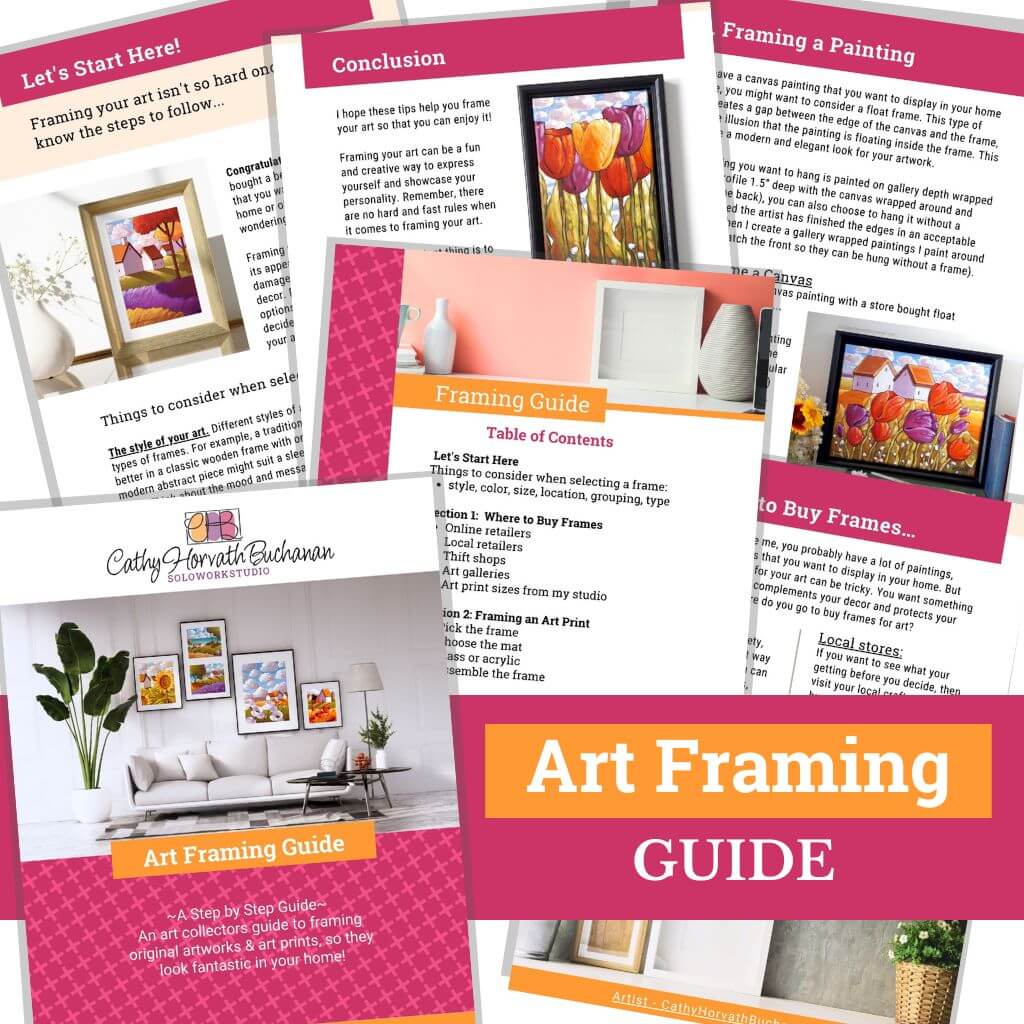 Learn how to easily frame your artwork...
This handy guide contains useful information on how to frame your art to display it in your home.
You'll find out what you need to think about before buying a frame for your art and ideas on where to find frames.
You'll also get an in-depth explanation of how to frame your paintings and prints in this easy to understand step by step guide.