Flights of Fancy
With an eye to the sky....
I'm inspired by the sense of ethereal beauty and whimsy that birds and flying creatures evoke. The delicate beauty, graceful movements, and vibrant colors of those winged things whose domain is the air, are a joy to witness.
Literal and figurative 'flights of fancy' can help us to transcend the boundaries of our everyday world and glimpse something truly magical.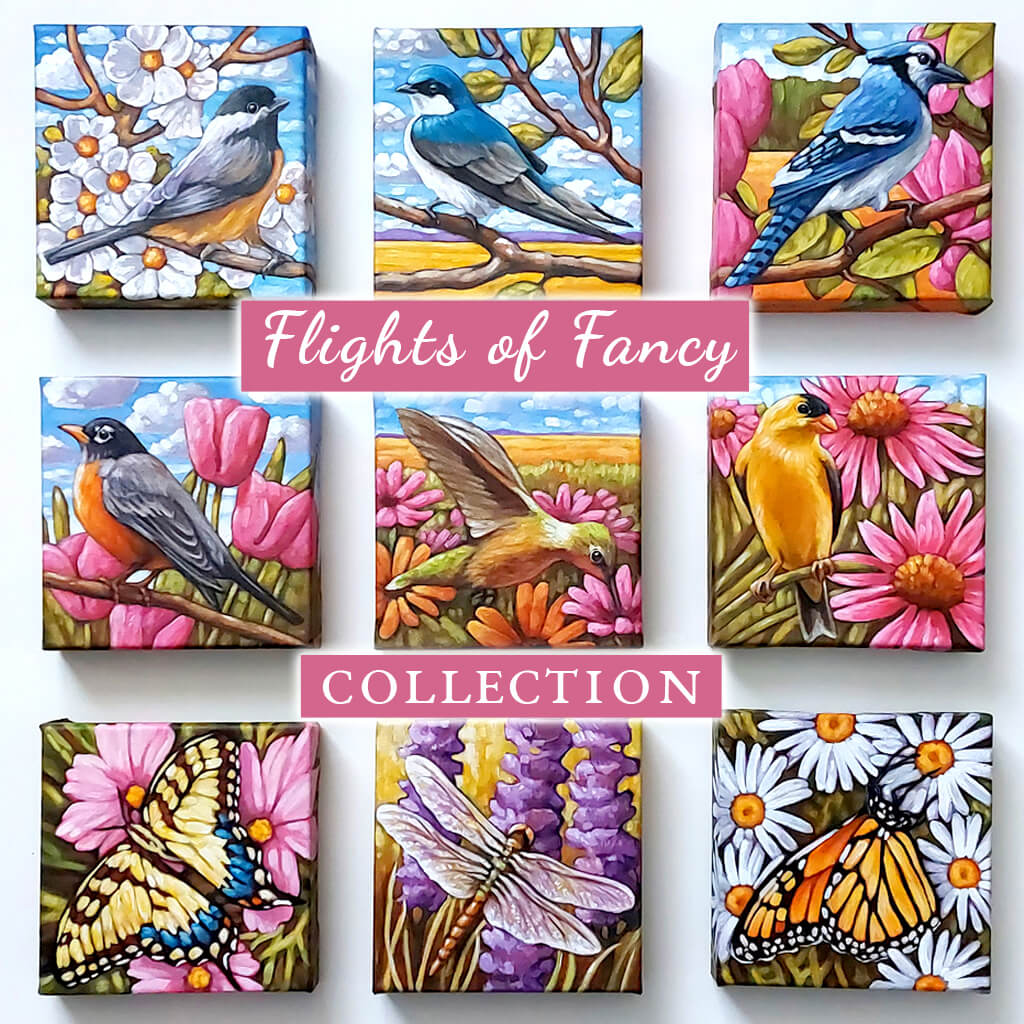 An expressions of beauty with wings...
COLLECTION DETAILS:
-Small affordable original sketches & paintings
- Paintings are 6x6" acrylic paint on gallery wrapped canvas
-Pencil sketches are 6"x6" acid free paper with hand-cut 8"x10" cream mat
The idea for this collection is based on ideas submitted from my collectors and audience, and for that I am truly grateful. Thank you!
Join the Art Collectors Club!
Get early access to new art collections, freebies, discounts, studio news & more... all sent directly to your inbox for FREE... PLUS when you signup you'll get a 10%OFF COUPON CODE.