Horizons: The View from Port
Welcome to Port....
Each time I go to the beach I feel the same thrill as I always do, but each time things are different... the sand dunes have moved... there is a path to a cottage that wasn't there before... the waves have washed something new ashore.
These paintings take place when the tourist season is over but summer has not completely released her grasp. It was a joy and a challenge to create these artworks, I hope you enjoy them!!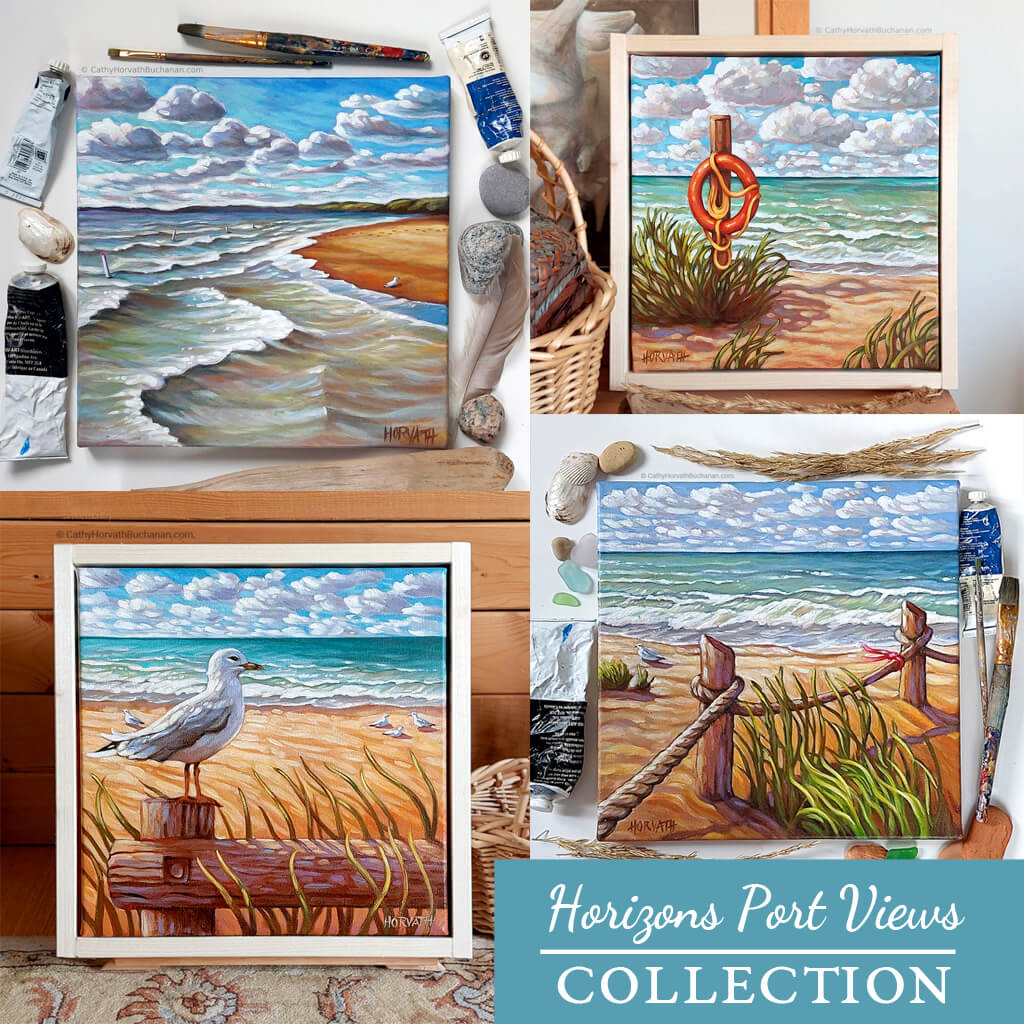 Where the land meets the sea and the sea meets the sky...
COLLECTION DETAILS:
- All paintings are acrylic paint on 12"x12" stretched canvas
At thee seaside all is narrow horizontals, the world reduced to a few long straight lines pressed between earth and sky. — John Banville
Join the Art Collectors Club!
Get early access to new art collections, freebies, discounts, studio news & more... all sent directly to your inbox for FREE... PLUS when you signup you'll get a 10%OFF COUPON CODE.