Summer Collection
Welcome to the Summer Collection! Art that's as fresh and breezy as a day at the beach. Celebrate the sunny joys of the season!!!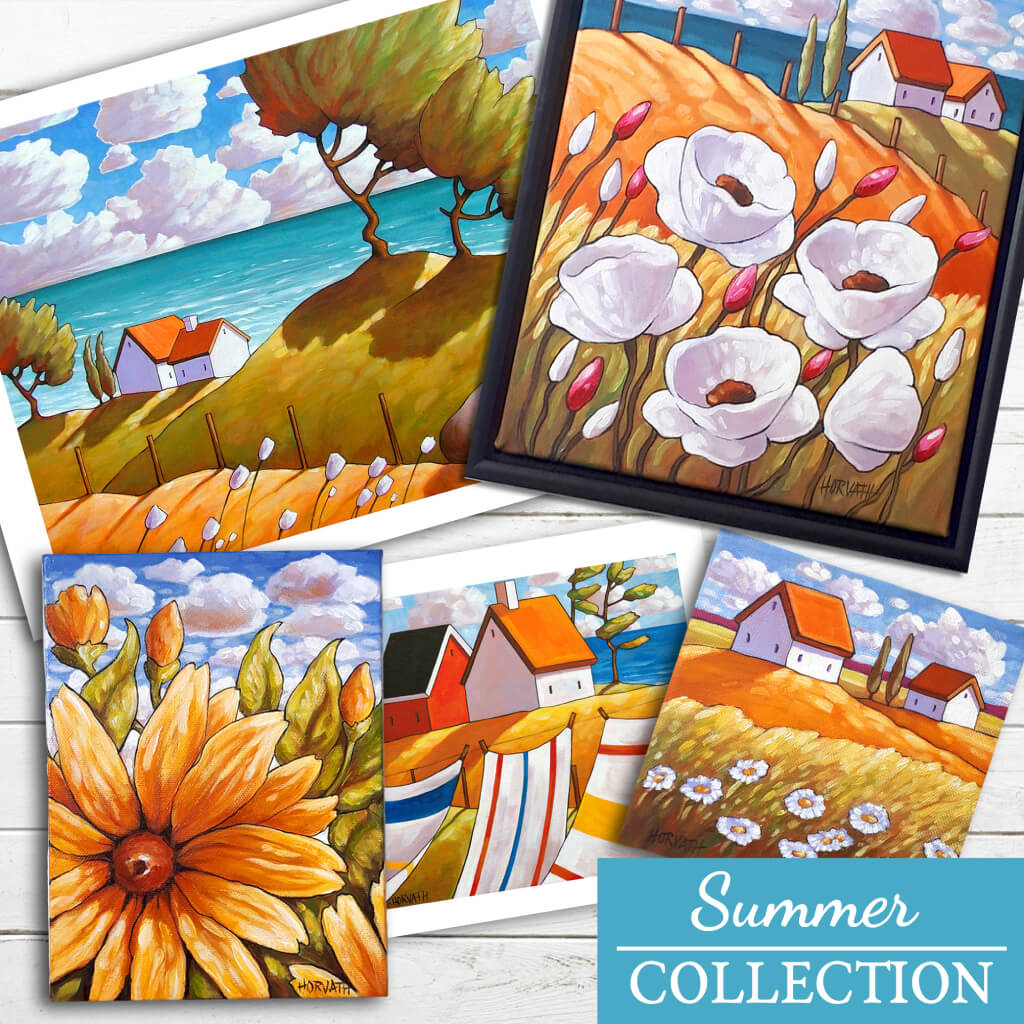 Enjoy a summer view all year round...
Bright sunny colors and breezy water views. Lazy days filled with visits to the beach and enchanting fields of daisies.
Bring the bright sunny views of summer into you home!
"Summer afternoon – summer afternoon; to me those have always been the two most beautiful words in the English language."
– Henry James
Join the Art Collectors Club!
Get early access to new art collections, freebies, discounts, studio news & more... all sent directly to your inbox for FREE... PLUS when you signup you'll get a 10%OFF COUPON CODE.