Little Moonrise Collection
I grew up in the country and we would get awesome huge harvest moons hanging low over the fields and shining through the trees. I always love that view, sort of magical and mysterious, throw in the sound of distant coyotes and the feeling was very transcendent, like a dream.!!.
I created this small collection of paintings to celebrate how much I love the cozy mystery and silent awe of a full moon evening. It's my hope that my imaginings of these moonscapes will give you as much happiness and joy in your home and life as I had in creating them.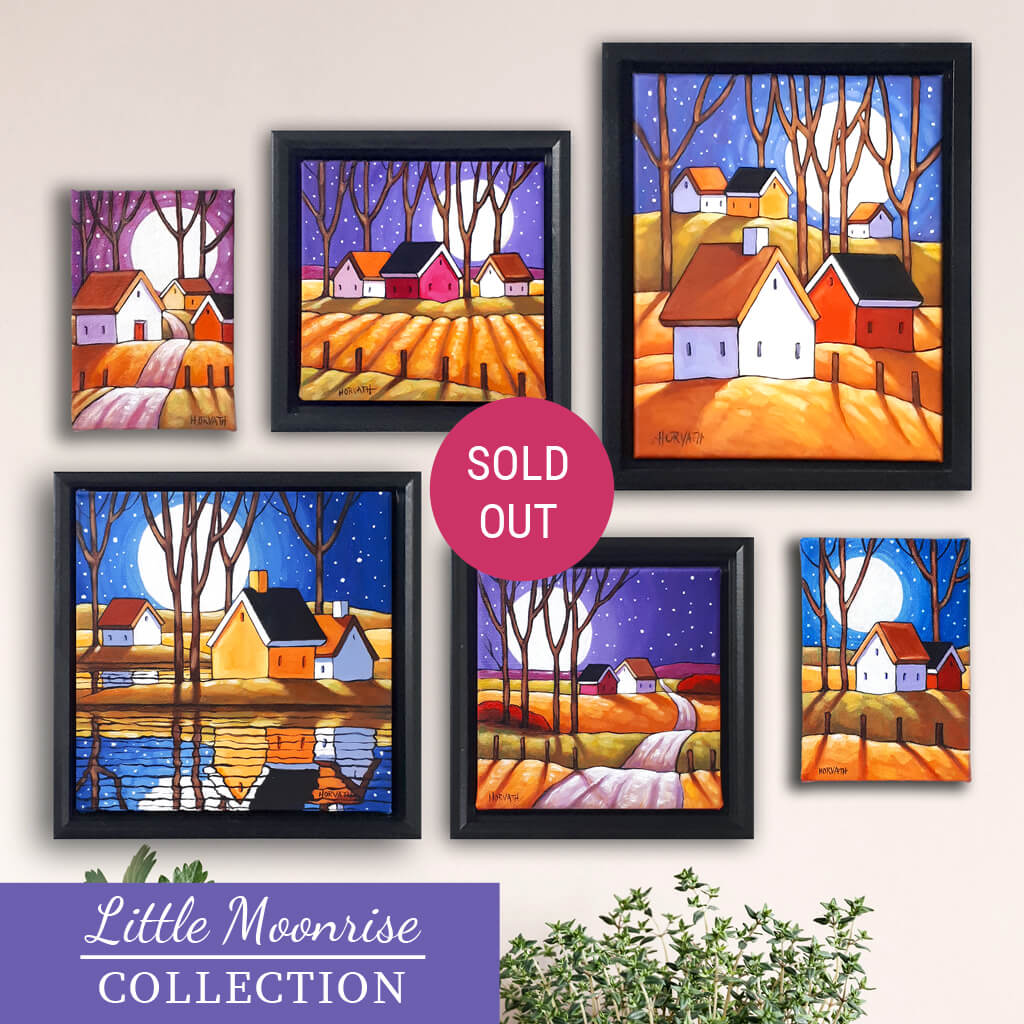 Artwork that celebrates the cozy mystery of a full moon night...
COLLECTION DETAILS:
- 6 original paintings acrylic paint on stretched canvas
- Sizes range from 4"x6" to 8"x10"
- Each painting is either gallery wrapped or framed, ready to display

"I've never seen a moon in the sky that didn't take my breath away, or at least misplaced it for a moment." - Colin Farrell
Join the Art Collectors Club!
Get early access to new art collections, freebies, discounts, studio news & more... all sent directly to your inbox for FREE... PLUS when you signup you'll get a 10%OFF COUPON CODE.