Get Your FREE Coloring Guide!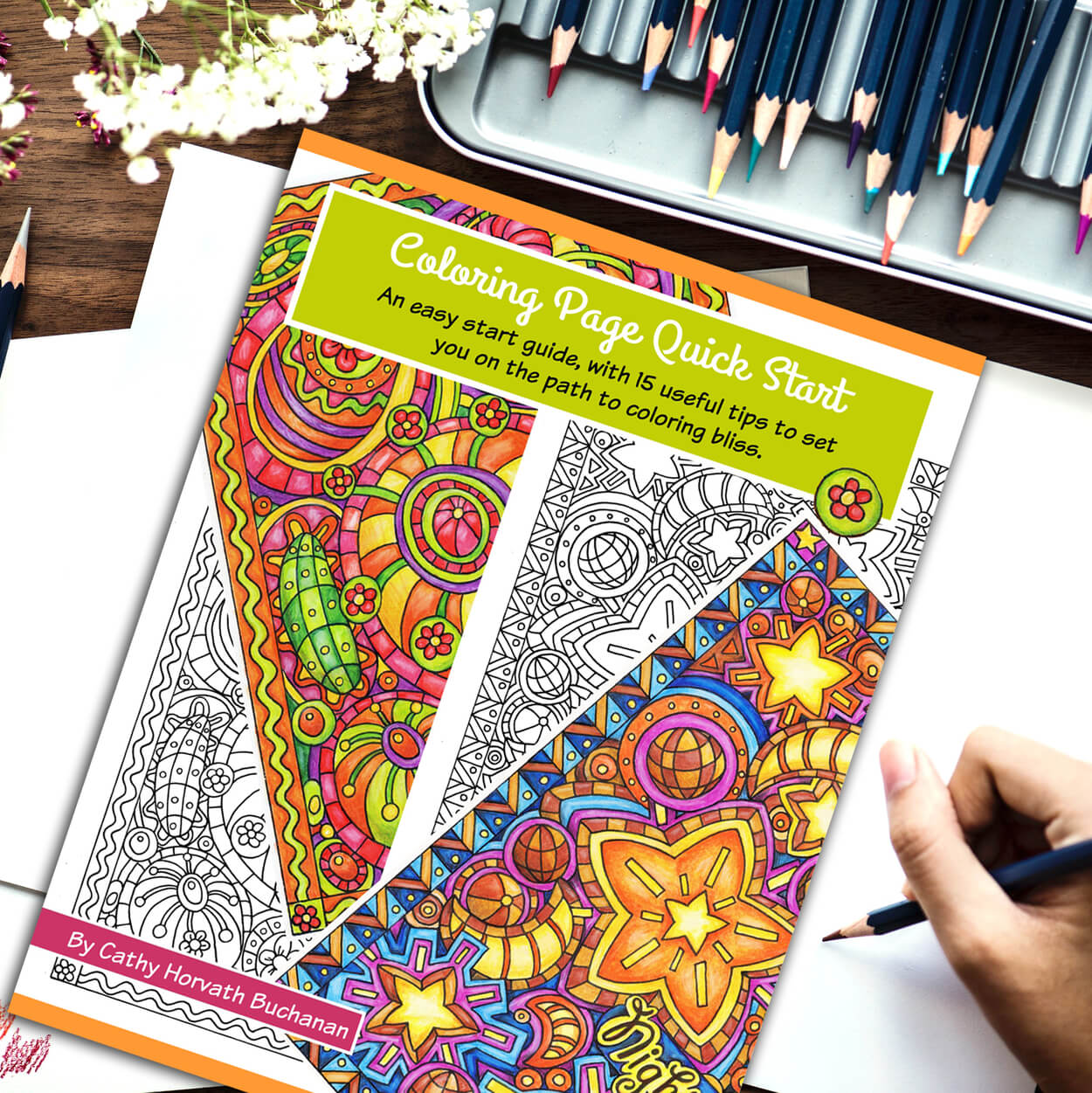 Quick Start Coloring Guide
An easy quick start guide, with 15 useful tips to set you on the path to coloring bliss!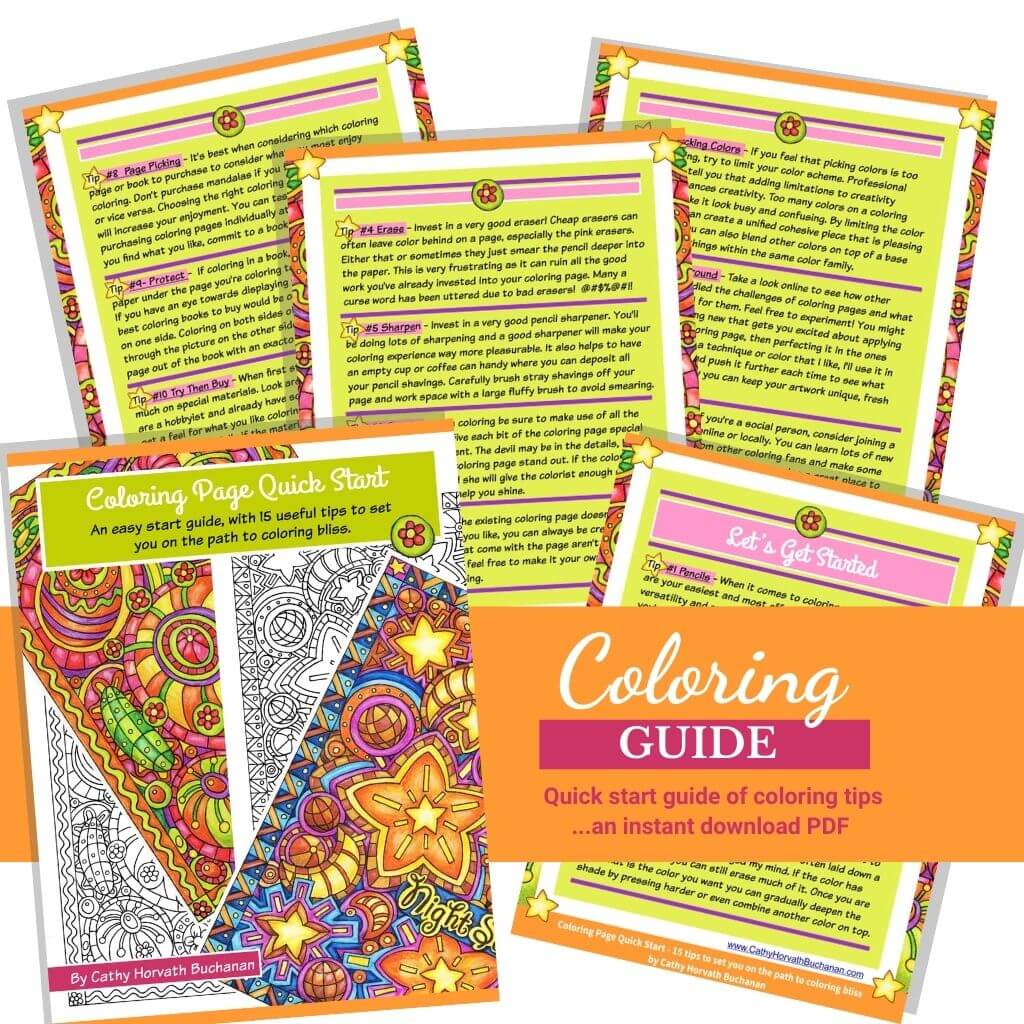 Handy tips to make the time you spend coloring easier....
As a professional artist I have lots of coloring under my belt, so I put together this guide to give you the benefit of my experience with these 15 valuable tips.

You don't need to any special talent or skills to escape into the land of coloring, only the desire to relax and express yourself.

One of the fun parts is proudly showing your peeps the beautiful colorful art you've made. The helpful tips in this guide will set you on your way.